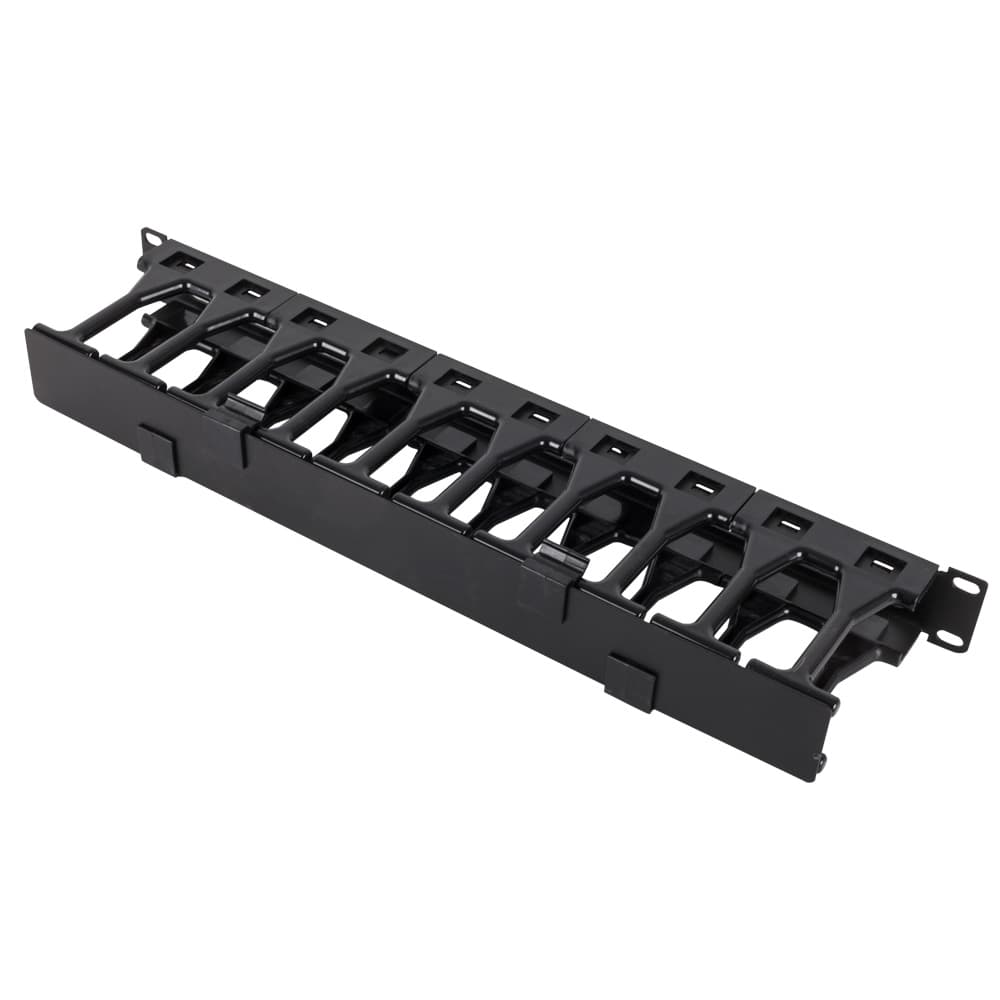 1U High Density Cable Manager
180-4945
Features:
Organizes and secures all types of cables
Choose from 1U or 2U size options
Perfect for patch cabling in network racks
Wide plastic T-finger design allowing higher density cable routing
Large cable pass-through holes
Removable hinged cover
Works with standard 19" square, round or threaded hole racks
Meets EIA-310 requirements
Mounting hardware included
RackSolutions Horizontal High Density Cable manager features a wider T-Finger duct, allowing for higher density cable management between each finger. This cable manager features hinged cover that is easily removed and attached with its plastic clips. The plastic T-Fingers clip directly onto the rear back plate making it easy to assemble. Large pass-through holes make it easy for large bundles of cables to be routed into the duct from the other side of the cable manager. The Horizontal High Density Cable Manager comes in 1U and 2U sizes.
FINISH
Black
TECH NOTES
Plastic
ORIENTATION
Horizontal
AMAZON ASIN
180-4945 = B01MS9DT8O
180-4946 = B01MUCMBFK
ROHS COMPLIANT
Yes
ASSEMBLY NOTES
All hardware included
TAA COMPLIANT
No