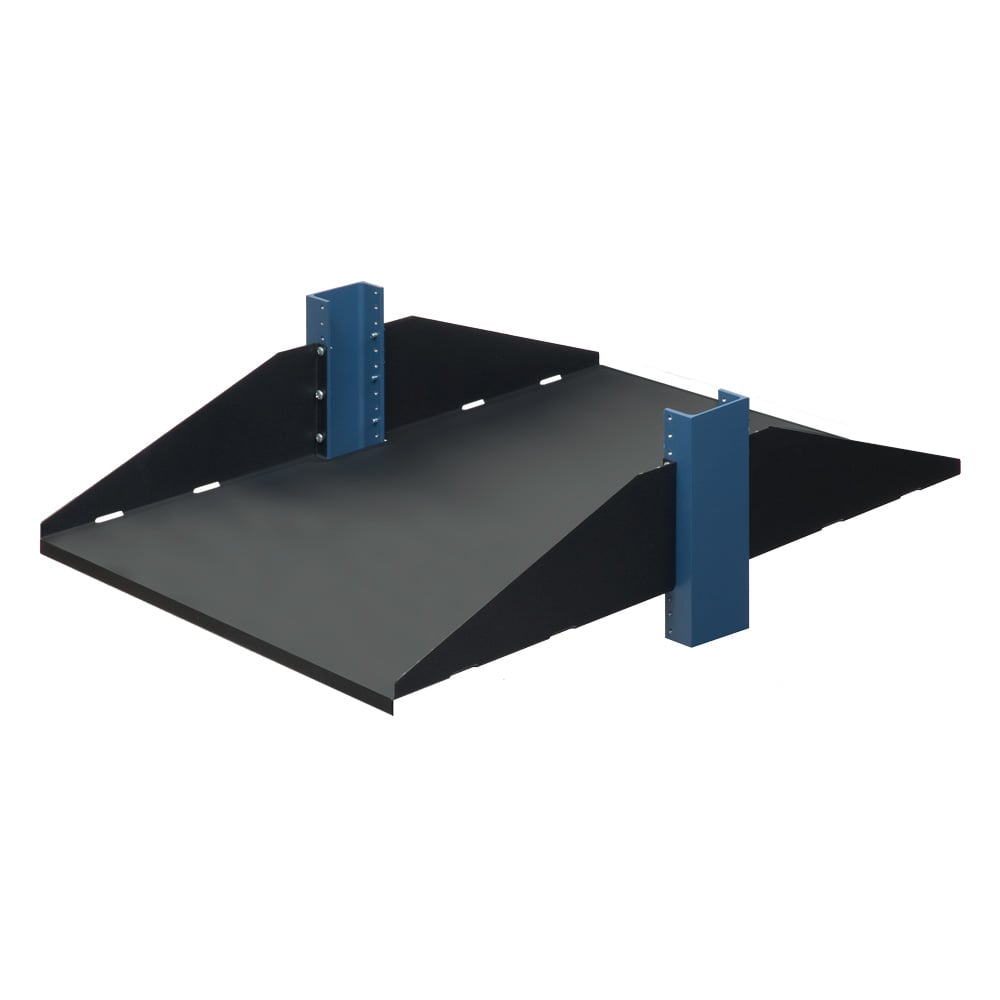 3U 2 Post Shelf, Solid, Flanges Down, 29"
Supports equipment up to 29" (736 mm) deep and 17.7 (450 mm) wide
Weight Capacity: 300 lbs (136 kgs)
Works with square, round, and threaded holes
Compatible with most 19" EIA standard Telco racks
Solid (non vented)
Flanges down
Made from high quality 16 GA steel
Double sided (full sized)
2 Post offers a variety of sliding or fixed shelves for 2 Post racks. They are able to withhold weight from 30 lbs (14 kgs) to 900 lbs (408 kgs). Also the shelves are compatible with threaded, square, or round hole racks, while giving an adjustable mounting depth. 2 Post shelves are designed to hold all types of equipment in any size or weight. The shelf is made from 16 GA steel and can be mounted up-side-down. The shelf's surface area is 17.7" x 29" (450 mm x 736.6 mm) and can hold up to 300 lbs (136 kgs). It's compatible with most 19" 2 Post Racks.
| | |
| --- | --- |
| HARDWARE | Included |
| CABLE MANAGEMENT | CMA Not Included |
| SIZE (U HEIGHT) | 3U |
| SHELF TYPE | Fixed Shelf |
| SHELF WIDTH | 19" |
| SHELF SIZE | Full Shelf |
| WEIGHT CAPACITY | 300lbs |
| ROHS COMPLIANCE | Yes |